The Leading Utility Contractor in Philadelphia, PA, and Nearby Areas
When you need a reliable utility contractor in Philadelphia, PA, and nearby areas, look no further than Integrity Environmental Services. We primarily specialize in large-scale projects that involve areas under streets and other surfaces as well as long stretches of pipes. What we do is offer solutions that resolve underground pipe issues as minimally disruptive as possible.
Company Overview
Integrity Environmental Services is mainly focused on cured-in-place piping (CIPP) and pipe bursting in commercial or municipal settings. While we do respond to residential needs and service requests, residential services are primarily handled through our sister company, Pipeshield. With the projects we undertake, our trained team uses a combination of experience and modern technology to deliver the expected results.
Our team serves clients in the following areas:
Our target market is mainly commercial clients looking to benefit from CIPP or trenchless pipe bursting. We also work with real estate agents and realtors wishing to have documented inspections of underground pipes prior to listing or selling properties through our Realtor Program.
As a leader in pipe bursting and cured-in place pipe repair, we take pride in offering top-quality services suitable for larger-scale projects. Reach out to Integrity Environmental Services whenever you need:
If you need to replace long lines or deteriorated piping, we're the pipe bursting company that's ready to get the job done. Pipe bursting is a process that replaces damaged pipe lines by breaking up the existing line with special equipment. At the same time, a pipe that's the same size is inserted in the space left behind as the old pipe is fragmented and displaced. Pipe bursting is applicable to a wide range of situations, especially those that involve:
Sewer lines

Storm drains

Water lines

Gas lines

Electrical conduits
The beauty of CIPP pipe lining is that it can often be done without excavation. It's a process that involves inserting a new coating inside of an existing pipe. We can repair pipes this way that range in diameters from 1 1/2 to 72 inches or more. It is also possible to re-open points of connection with adjacent lines.
A sewer camera inspection is often the first step we take to better evaluate underground pipes and before recommending our pipe bursting and CIPP lining services. We carefully guide a tiny, high-resolution camera attached to a flexible cable through the affected line to accurately identify problem areas. The results also allow our team to determine what steps to recommend next. Camera inspections can be used on everything from larger-diameter municipal main lines to lateral residential lines.
For medium and large diameter lines (often storm sewer, dam overflow or lake/pond management applications), we calculate both the capacity of the existing pipeline and that of a slightly smaller, smooth lined piping offering a lower coefficient of friction. In most cases, we can offer a dimensionally smaller line which offers an increased capacity over the original, larger line. The new piping is installed right through the existing using large, constant tension winches. The annular space between the old piping and the new is then filled with a flowable fill or grout to add additional support and fill any voids created outside the original line as the old pipe deteriorated.
Over the past few years there have been an increasing amount of amendments to township codes dealing with private sewer laterals and drains. These amendments typically state that the township will require closed circuit television inspection of sanitary sewer lateral inspections under certain conditions. One of these conditions being the selling of a home.
So what does that mean?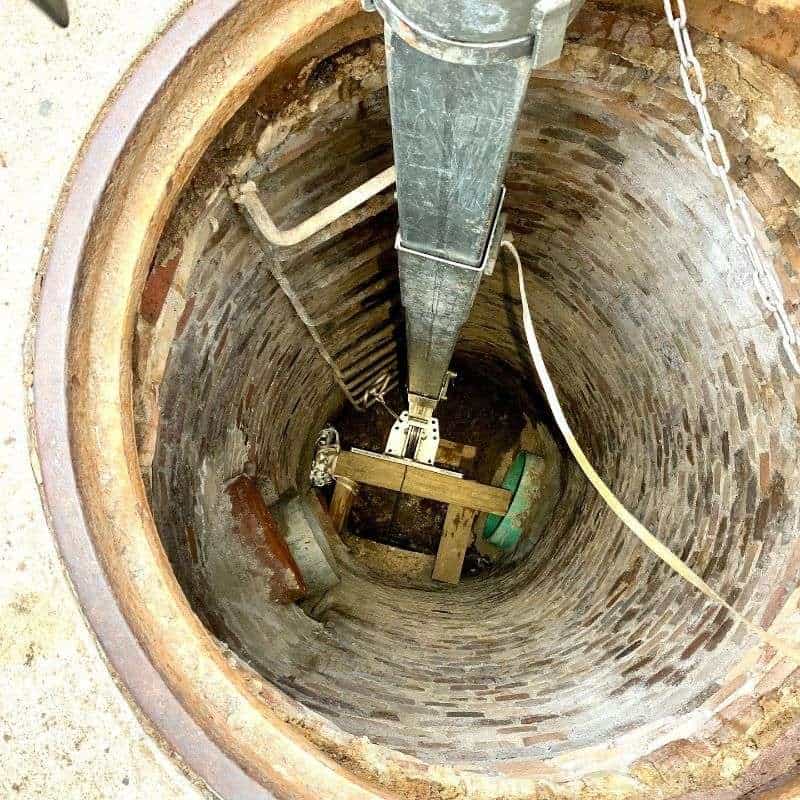 This means that anyone selling a home that has public sewer must first get an inspection of their sewer line using National Association of Sewer Service Companies (NASSCO) standards. If the sewer lateral is not in compliance, the property owner is responsible for repairs to bring the line into compliance. All inspections must be performed by a certified NASSCO Pipeline Assessment Certification Program (PACP)/Lateral Assessment and Certification Program (LACP) Operator using established PACP/LACP coding and observation or in accordance to other approved criteria/licensure pre-approved by the municipality.
Integrity Environmental Services is among the top pipe lining companies today that knows how to plan, coordinate, and complete large-scale projects with maximum efficiency. With our experts handling your project, you can always expect honest, clear, and fair rates as well as our undivided attention to every detail, from initial planning to project completion.